Dr. Stokols is Chancellor's Professor Emeritus and Research Professor of Psychological Science, and Urban Planning and Public Policy, in the School of Social Ecology at the University of California, Irvine. He served as Director of the Program in Social Ecology from 1988-1992 and as and Founding Dean of the School of Social Ecology from 1992-1998. Stokols holds a joint appointment in the Program in Public Health and is a member of the Institute for Clinical and Translational Science at UCI. He is past President of APA's Division of Environmental, Population, and Conservation Psychology and served as a Council Member for SPSSI (Division 9 of APA, Society for the Psychological Study of Social Issues) and as a Board member of the Environmental Design Research Association (EDRA).

Stokols' research focuses on the study of people's transactions with their social and physical environments—especially how they influence personal and public health. His research, classroom teaching, and graduate mentorship at UCI span the fields of social ecology, environmental psychology, urban planning, epidemiology, and public health. Some of his current work is in the science of team science and investigates factors that affect the collaborative success of transdisciplinary research and training programs. Other research focuses on the health and behavioral impacts of environmental stressors like traffic congestion, crowding, and information overload; applications of environmental design research to urban planning; and the environmental psychology of the Internet, especially the ways that qualities of virtual life affect people's behavior and well-being.

Stokols is author of Social Ecology in the Digital Age: Solving Complex Problems in a Globalized World, published by Academic Press/Elsevier in 2018 (see the Publications section for a description of the book). He is co-author of Behavior, Health, and Environmental Stress (1986) and the National Academies of Sciences, Engineering, and Medicine's report on Enhancing the Effectiveness of Team Science (2015). Stokols edited Perspectives on Environment and Behavior (1977) and co-edited the Handbook of Environmental Psychology (1987), Environmental Simulation (1993), and Promoting Human Wellness (2002). Stokols served as Scientific Consultant to the National Cancer Institute, Division of Cancer Control and Population Sciences and as a member of NCI's Science of Team Science (SciTS) team between 2005-2011. He also served as a Team Science Evaluation Consultant for the National Academy of Sciences-Keck Futures Initiative (NAKFI) for promoting interdisciplinary research during 2011-2017.

Stokols' academic honors include the Career Award from the Environmental Design Research Association, the Newman-Proshansky Career Award from the American Psychological Association's Division of Environmental, Population, and Conservation Psychology, the International Network for the Science of Team Science Career Recognition Award, UCI's Lauds & Laurels Faculty Achievement Award, and the School of Social Ecology's Founder's Award.
Primary Interests:
Applied Social Psychology
Group Processes
Health Psychology
Intergroup Relations
Internet and Virtual Psychology
Interpersonal Processes
Life Satisfaction, Well-Being
Organizational Behavior
Sociology, Social Networks
Research Group or Laboratory:
Note from the Network: The holder of this profile has certified having all necessary rights, licenses, and authorization to post the files listed below. Visitors are welcome to copy or use any files for noncommercial or journalistic purposes provided they credit the profile holder and cite this page as the source.
Image Gallery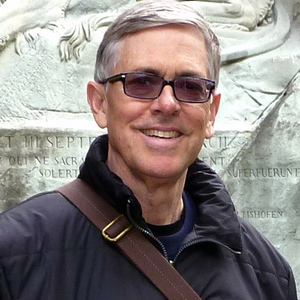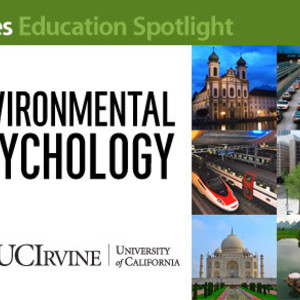 Books:
Journal Articles:
Other Publications:
Daniel Stokols
Department of Psychology and Social Behavior
4556 Social and Behavioral Sciences Gateway
University of California, Irvine
Irvine, California 92697-7075
United States

Phone: (949) 824-5294
Fax: (949) 786-8295
Skype Name: dstokols